Personal Relationships
Do you have a personal relationship with someone who understands what's going on in your Local?
Do you have a trusted confidant you can depend on to help you not only with marketing but also with your election?
We won't take any business without first taking time to get to know the business manager, the staff, and the jurisdiction in which you operate. Our job is to serve the working men and women of your Local at the pleasure of the Business Manager and e-board.
Anyone can shoot video or build a website. Our personal relationships are what separate Union Up. We only work with skilled trades union locals. Contact us here or email directly.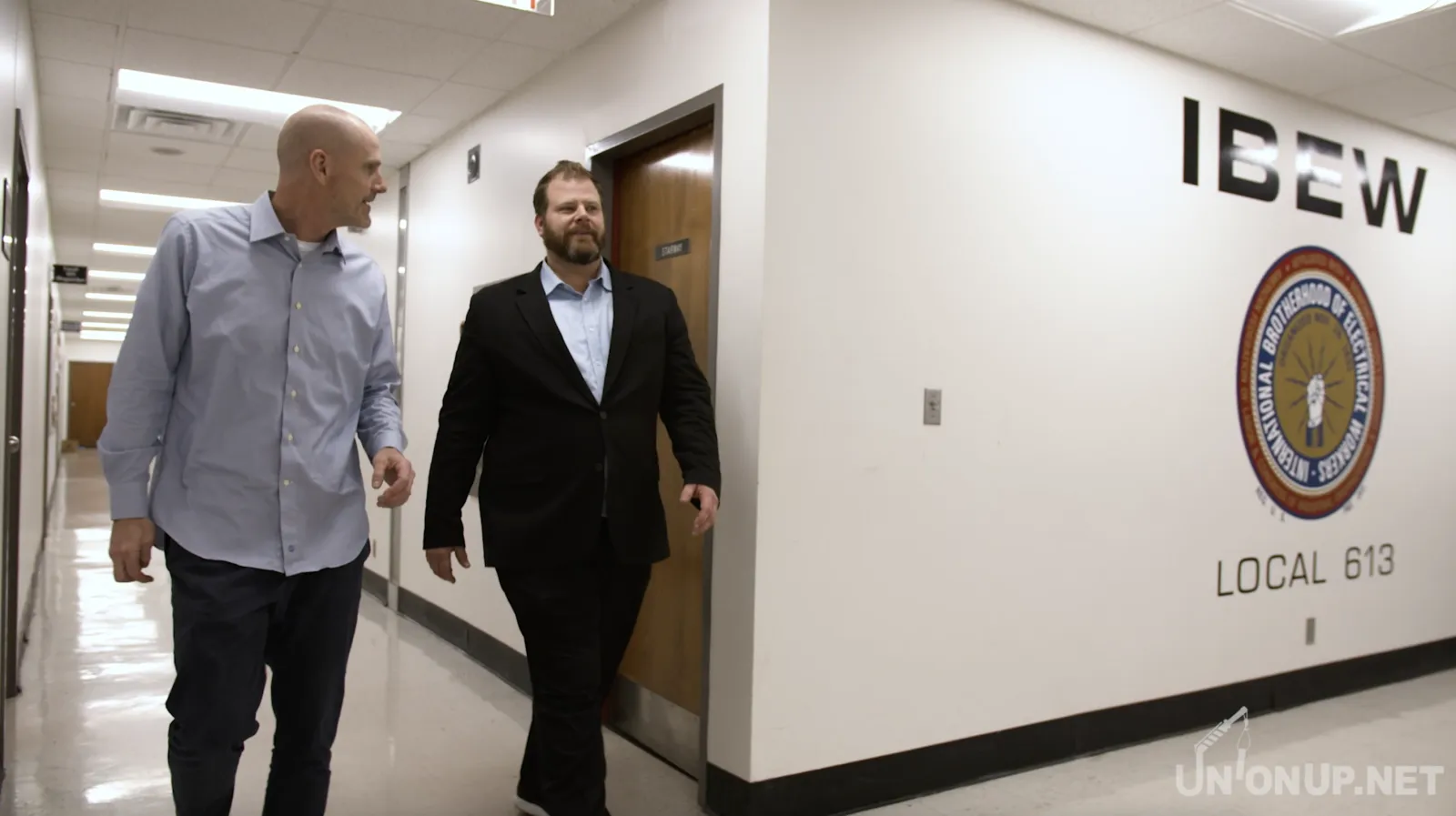 We Help You Tell Your Local Union Story
Union Up specializes, and only works with skilled trades unions all across this country. They do everything from geo-fencing, to marketing and media. They shoot video, run internet campaigns, they do a lot. Union Up is a good company. We love working with them, and we're proud we have them in our bag of tricks.

Kenny Mullins
Business Manager, IBEW Local 613
We've been with Union Up for three years now. It's one of the smartest moves I've ever made. They help us with our communication with potential members, to current members, to contractors. It's been a great partnership, a great experience for us, and I'm very proud to continue to do so.
Bill Blackman
Business Manager, IBEW Local 136
The thing that sticks out the most to me is that Union Up cares. They understand who we are and what we're about, which makes their ability to capture our message that much greater.

Jarrett Wade
Organizer/Marketing Rep, UA Local Union 72, Georgia/Carolina's Pipe Trades
Union Up is really good at what they do because they get what WE do. They only work with organized labor, and work with several locals around here who use their company for all sorts of projects.

Chris Carr
GA Alliance for Fair Contracting