Official Marketing and Technology Agency of Skilled Trade Unions
UNION MEMBERS WORKING EXCLUSIVELY WITH UNIONS
We Help You Tell Your Local Union Story
Union Up specializes, and only works with skilled trades unions all across this country. They do everything from geo-fencing, to marketing and media. They shoot video, run internet campaigns, they do a lot. Union Up is a good company. We love working with them, and we're proud we have them in our bag of tricks.

Kenny Mullins
Business Manager, IBEW Local 613
UnionUp does all our communication and built our website as well. The Organize 24/7 recruiting program and newsletter was a game changer for us. I've gotten so much great feedback from our members. They see the ads and forward them too.

Terry Newsome, Jr.
Business Manager, UA Local 72
Rut came to our conference in Savannah and showed us the 'Organize 24/7' program. It was a no-brainer for us and started paying dividends immediately after we launched.
Steve Langley
Business Manager, SMART Local 85
Union Up's Organize 24.7 program been the best thing we've ever done for recruiting. The quality of our applicants is so much better. We're going on 3 years with it.

Donald Kelly
Training Director, Augusta JATC
UnionUp does what they say they are going to do when they say they are going to do it. They have good ideas and their videos are incredible. We're able to deliver apprenticeship leads to organizers in all our 14 affiliates. Rut Walker and his crew are in it for the right reasons and I really enjoy working with them.

Randy Beall
Business Manager, Financial Secretary, Atl/North GA Building Trades
We've been with Union Up for three years now. It's one of the smartest moves I've ever made. They help us with our communication with potential members, to current members, to contractors. It's been a great partnership, a great experience for us, and I'm very proud to continue to do so.
Bill Blackman
Business Manager, IBEW Local 136
The thing that sticks out the most to me is that Union Up cares. They understand who we are and what we're about, which makes their ability to capture our message that much greater.

Jarrett Wade
Organizer/Marketing Rep, UA Local Union 72, Georgia/Carolina's Pipe Trades
Union Up is really good at what they do because they get what WE do. They only work with organized labor, and work with several locals around here who use their company for all sorts of projects.

Chris Carr
GA Alliance for Fair Contracting
For us to thrive as a nation, there simply must be a path to the middle class through the dignity and nobility of the trades... and the skilled trade unions are the last and best hope for that to remain a possibility.

Rutland Walker
President/CEO of Union Up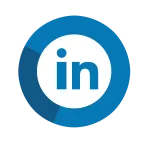 It absolutely matters how you present yourself. Young people are the future of organized labor. How your website looks, graphics, your social media, search engine results when they're looking for you... They must see themselves in what you do. We help our locals put their best foot forward."
Susan Walker
Creative Director/COO of Union Up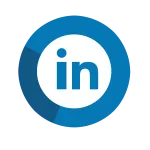 About
What Does Union Up Do?
Union Up
is a union marketing and technology agency helping Local Trade Unions
recruit
new members,
grow
marketshare, and
increase
contractor roles. Using the
latest
digital communication tools and media marketing techniques to
attract
the right people for the Local,
Union Up
supports the Business Manager for the
betterment
of the Local and its members.
We are union members working exclusively with unions.
Union Up supports skilled trade unions because the unions are an excellent place for a young man to pull himself up by his bootstraps, learn high-demand skills to build a productive career, and belong to something with a greater purpose than himself.
Reach out to us for more information on how we can grow your Local. See what Services can help you here.