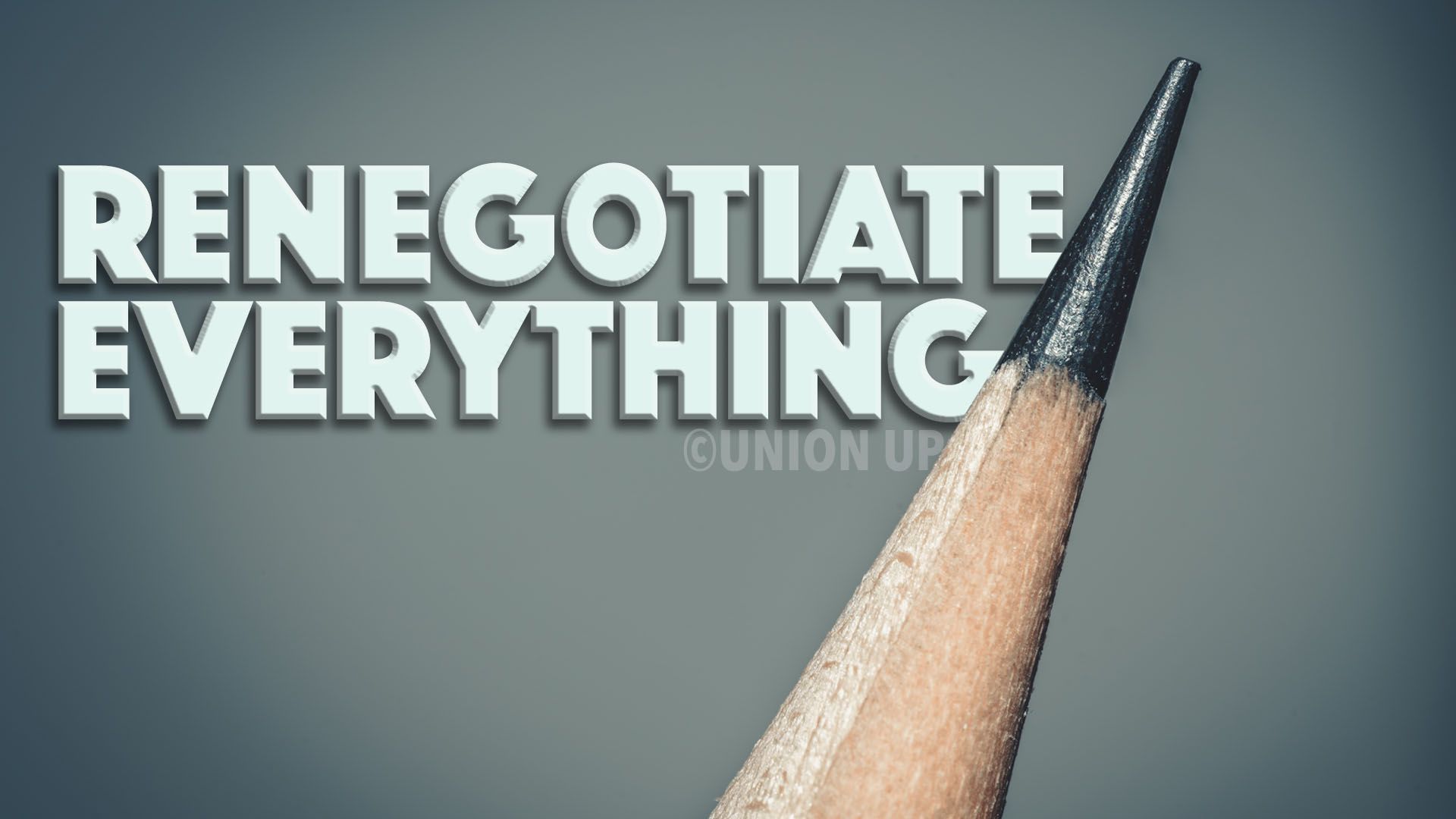 We're all trapped using clichés like "unprecedented" and phrases like "we're in this together" so much so that nearly every advertising campaign sounds the same right now. Nobody really knows what's going on and many businesses aren't even sure what to do now that some states have turned their attention to reopening.
So what do we do? Every Business Manager I talk to is seeking to lead and to take care of their members as best they can. One thing we can start by focusing on what we can do, not what we can't do. One thing crisis brings is opportunity if you know where to look for it.
Look for Opportunity Where Others Aren't
There's an interesting juxtaposition happening right now. While there are 26M+ jobless claims and many people who've been working in retail and other careers have been laid-off, terminated, or furloughed, there have never been more people who are ripe for the message of pursuing a different career with skills and accreditation in an essential field like construction. As a result, there may never be a better time to recruit and tell the story of your Local.
People are seriously rearranging their priorities, which spells an opportunity for unions not seen since before Reagan was in office. The "strength in numbers" message of organizing for fair wages, safety, training, and long term well-being of the group is a message that will resonate now if we jump on it. Particularly with those non-union construction workers who are most vulnerable to risk, injury, and death. So what can we do?
Now is the Time to Renegotiate…everything
There has been a lot written about the Payment Protection Plan (now ver. 2.0) for small business, renegotiating mortgage payments, credit card and personal debt etc. but what about the Local itself? What expenses do you have going out on behalf of your membership right now that can be renegotiated to you favor?
Now is the time to renegotiate with every vendor for every service you have. Businesses are looking for ways to stay relevant and solvent during this time. Crisis brings opportunity and this is a whopper.
Deal of the Century
Two glaring opportunities to cut your expenses is with your local media advertising and sports sponsorships if you spend money here. This year, TV ad revenue could be off as much as $12 Billion with a "B", and local advertising of all kinds is off by double digits…and that is during an election year. Talk about unprecedented.
If you believe like we do that, during these times, a message of solidarity is a strong one whose time has come again, and you have the resources to do so take this into consideration. If you do any kind of marketing for your Local, this is the best time to buy or renegotiate local advertising. This literally is the deal of the century. We're talking pennies on the dollar if you play your cards right. for recruiting, sponsorship, or otherwise, now is the time to examine your deals.
Sponsorship
Moreover, and for obvious reasons, sports sponsorship of local teams and events have been absolutely wrecked by coronavirus and on average could be down a whopping 38%.
If you are willing to play the long game, and you're willing to act now, you can get a killer deal on sports sponsorship with many leverage points to create value for years to come. Many media companies and rights-holders are leveraged to the gills and are bleeding cash right now. Both still provide excellent opportunities to reach and influence potential members to join the ranks of your Local if you know how to negotiate media and your message is on point. Even if you have a multi-year deal already in place. Most contracts have a force majeure or "Unforeseen Events" clause that release you from any obligation. We are currently in the process of renegotiating every deal for every local we serve right now.
A lot is still to be determined. It remains to be seen how the teams and events are going to reopen and operate when they do reopen. I don't think anyone believes many people are going to be hustling to be a part of the crowd right now, but that will eventually abate, and reopen they will. The recent NFL Draft reminds us just how much we all need and miss sports. Last year sports in North America was a $73B business. We love sports. It may be receding presently, but it's not going anywhere. You many never get this opportunity at this price ever again.
Your jurisdiction is full of people that have never been more open to the message of organized labor than they are right now. If you play your cards right, you'll be able to Reach more people and provide more opportunity for your members, apprentices, and their families, and grow your influence on your local market, for a fraction of the cost.
Subscribe here to receive Union Up-dates.